Les tweets sur Hunger Games ne manquent pas sur la grosse planète Twitter. Devant le phénomène, Hunger Games, nous sommes tous égaux! La preuve, les célébrités tweet aussi sur Hunger Games!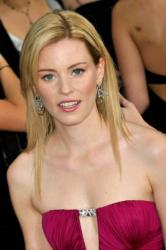 Elizabeth Banks: (actrice que l'on a pu voir il y a peu dans 30 Rock dans le rôle de Avery Jessup)
"MOCKINGJAY!!! Clearing three days of my life to devour this book. 3rd in Hunger Games trilogy. Read these!"
(Mockingjay !! J'ai pris 3 jours de congé dans ma vie pour dévorer le livre. Le 3ème tome de la trilogie Hunger Games. Lisez le ! )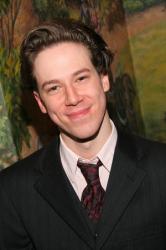 John Gallagher Jr.: (acteur, vu dans American Idiot)
I just finished The Hunger Games and must IMMEDIATELY get to a book store to procure the second entry! Now reading… http://twitpic.com/2cbf0s
(Je viens juste de finir Hunger Games et je suis directement aller au libraire pour me procurer le deuxième tome! Maintenant je le lis… )
1st copy fresh from a just opened shipment box. Thanks Book Court! http://twitpic.com/2ef1nf
Finished Catching Fire of the Hunger Games trilogy. Don't know how most fans of the series waited a whole year for 3rd book.
It's release day for Mockingjay by Suzanne Collins! Get your copy today! No I'm not working for the PR team. Just a really big fan/dork.
(Aujourd'hui Mockingjay de Suzanne Collins sort ! Aller chercher votre exemplaire aujourd'hui ! Non je ne travaille pas pour PR team. Je suis juste un très grand fan. )
Had to put down Janis Ian for this. 100 pages in. It's a nail biter! http://twitpic.com/2ipxyz
Just landed in LA. I spied several castmates reading The Hunger Games on the plane. It's spreading!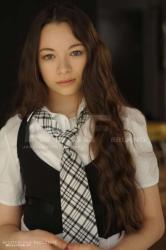 Jodelle Ferland: (Actrice, vu récement dans The Twilight Saga: Eclipse dans le personage de Bree)
@ZoeyActress Have I read them? Like 5 times! haha Im totally obsessed with them they are AMAZING! Being Katniss would be a dream come true=)
(Est-ce que j'ai lu les romans ? Oui 5 fois ! haha je suis complètement obsédée par eux, c'est complètement fou ! Être Katniss serait un rêve qui se réaliserait.)
Hm….wonder where I could get a bow and arrows…I think I know who I wanna be for Halloween
@JoMarie15 I was Gale before…but then I was converted to Peeta after Mockingjay! (gale was a bit of a jerk in it)
I got the Mockingjay pin! =) http://twitpic.com/2nl5y4
(J'ai un pins Mockingjay!)
BTW I got my Mockingjay pin at Borders while I was at the airport (it's US only store) & it's actually a keychain, gonna turn it into a pin!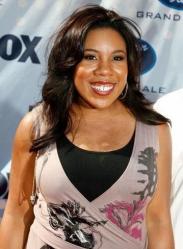 Melinda Doolittle:
"@SpunkyC 3rd installment of The Hunger Games series!" and "@gavincreel If you like fiction, you should read The Hunger Games! "
(si tu aimes les fiction, tu dois lire The Hunger Games ! »